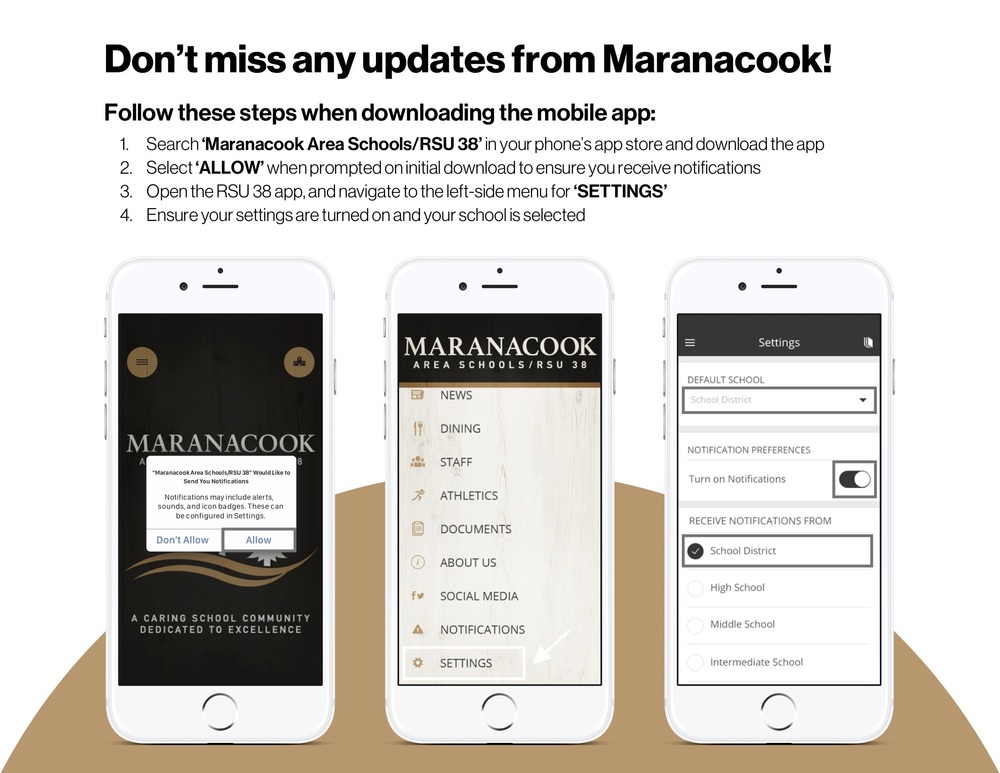 We love our new App!
Diane MacGregor
Thursday, August 29, 2019
We are loving our new app! Stay updated with access to real-time sports scores, the daily cafeteria menu, news from administrators, student stories, and even emergency notifications.
https://drive.google.com/file/...

You can download the app for free on both Google Play or the Apple App Store.
Download for Android: http://bit.ly/2vLTAuRDownload for iPhone: https://apple.co/2vQ9jJ7