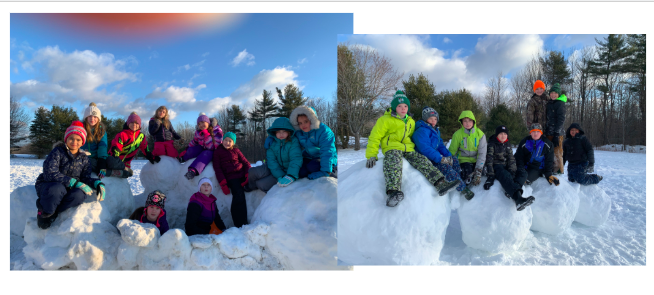 Is Recess Fun at MtVES?
Janet Delmar
Friday, February 14, 2020
Is Recess Fun at MtVES? The short answer - YES! It is especially fun when we welcome everyone, take turns, and play fair. We work hard at being safe, responsible, and respectful school citizens. Great job to all for working as a team to build snow structures on our playground. Winter in Maine is fun!