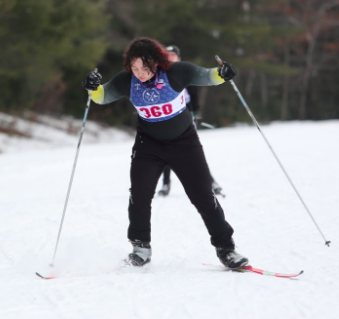 Senior Highlight Glen Moulton
Dwayne Conway
Wednesday, May 27, 2020
Mrs.O'Donoghue would like to highlight her advisee, Glen Moulton. Glen enjoys anything and everything related to technology & computers. He often volunteered his expertise when something was glitching in my classroom and it seems natural then that he will be pursuing a career in the tech field. Glen joined our school and advisee group just two years ago, but in that shortened time we enjoyed many lively conversations and made some lasting memories. Some of these fond memories include picking apples, sharing some apple and bumbleberry pie, having two "Advisee Day Ins" , and playing several games while enjoying each other's company. Glen participated and persevered through some activities that were not his favorite and I appreciate that he "stuck it out"- that in itself speaks volumes. Congratulations and best wishes - you will be missed.
Mr. D. would like to add that Glen really stretched himself when he joined the Nordic ski team his junior year. It was both a physical and mental challenge that Glen rose to meet. He loved being part of a supportive team and came to all of our team dinners to be with his teammates. Even though Glen had never even been on skis before joining the team, he even competed successfully in a meet!
Mr. Sirois: Glen demonstrated himself to be somewhat of a savant in Personal Finance, both very passionate and very knowledgeable about a wide array of financial topics.