MCHS Spanish students ready for trip to Spain. HAVE A GREAT TIME!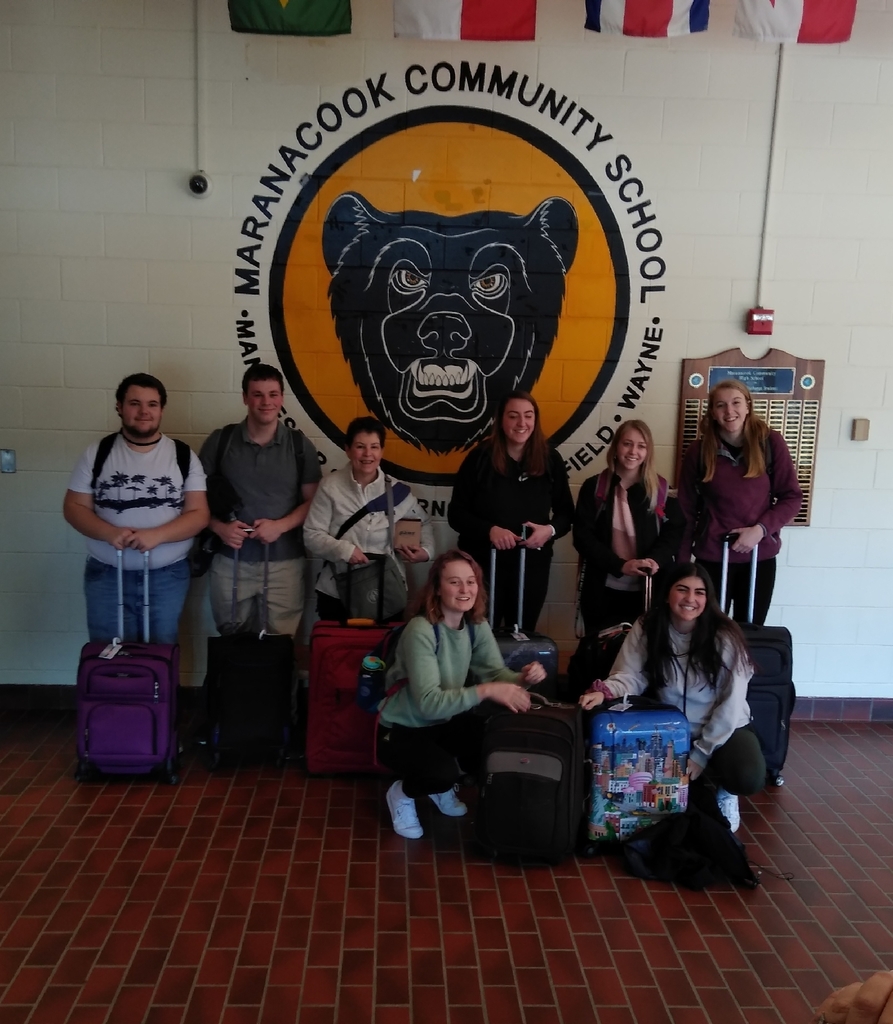 Dear Parents, Thanks for participating in our Remote Learning/Blizzard Bag Day. We would appreciate your feedback on how the day went for you and your child. Here is the parent survey:
https://forms.gle/VXemVgMEZXBuqpNX7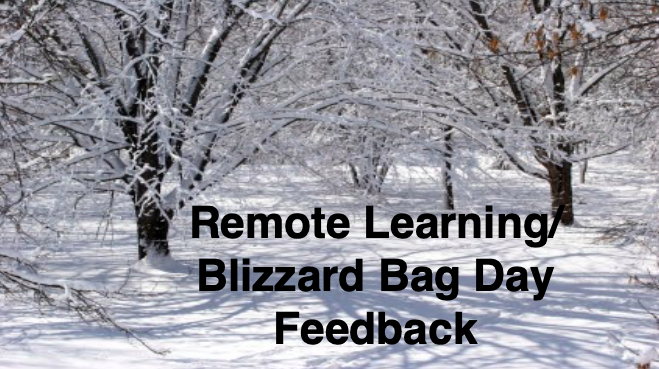 MCS has mini Comic Con for students and staff to enjoy. Media Work Experience student Danny Taylor shares a collection of comic books from the 1960's, 70's and 80's. Students may come in the library during their study halls, lunch and tag time to spend time reading an original comic book about their favorite characters and super heroes. Staff may stop by anytime.

Bears win 90-89. Nordic team congratulates the win with the team.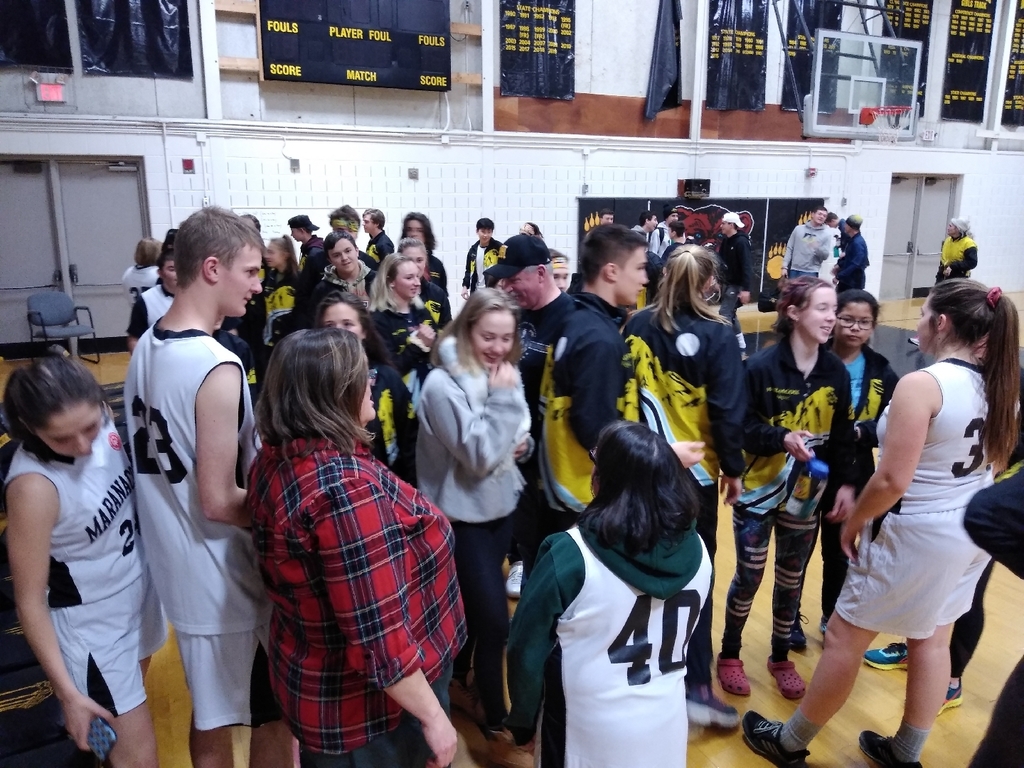 Still have time to get the the opening game of Unified Basketball, starts at 3:30pm!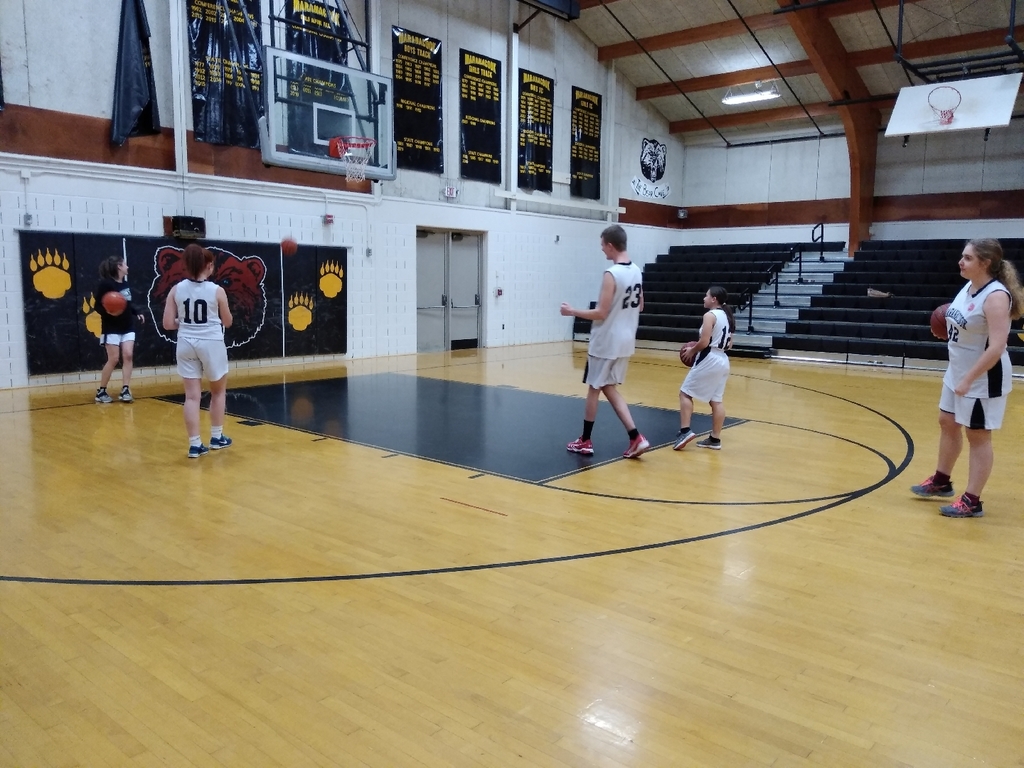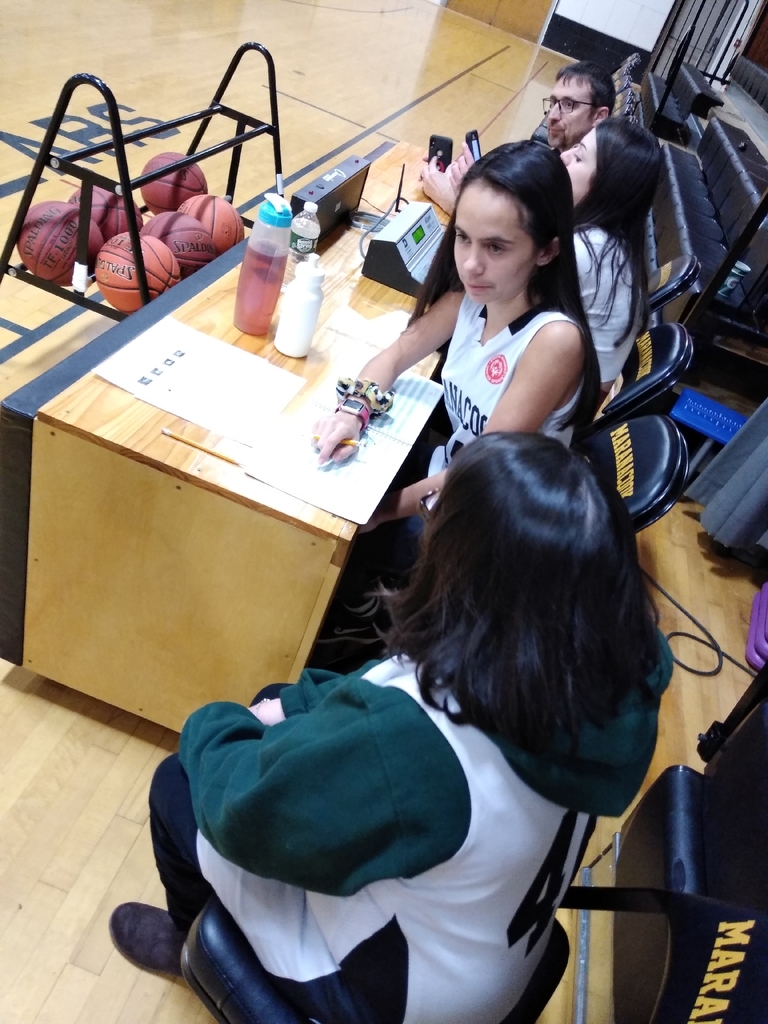 Eurosphere for this Saturday 1-25 has been postponed due to pending weather reports of inclement weather. Stay tuned for new date.

Don't forget to do a Lunch Order for Remote Learning/Blizzard Bag Day! Order lunch for your child even if you are unsure if you will need it so we can plan. The lunch will be given out the day before we have a Remote Learning Day and is free to all who sign up.
http://bit.ly/2ZSnLi8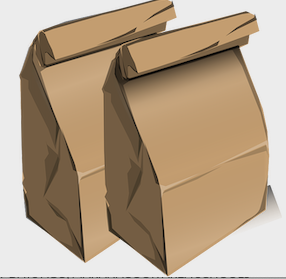 Attention Seniors: GRADUATION ORDER DAY Tuesday, January 14th Before School in the Main Lobby The senior's received their graduation ordering info at a class meeting on Monday, Jan. 6th.  If they missed the meeting, extra order info is available in the Main Office.

All after school activities today (12/17) have been cancelled.

Reminder, Thursday, December 5th is an Early Release Day. There are no PreK classes.

ALL after school activities at the high school AND middle school are cancelled today due to the possibility of icy roads.

Maranacook Community High School's Outreach Presents Community Breakfast Come support your local community; All proceeds go towards heating homes in our community for those in need! When: December 7th, 7-10 AM Location: Student Center Cost: $5 per person There will be a raffle, activities, games, music, and lots of fun!!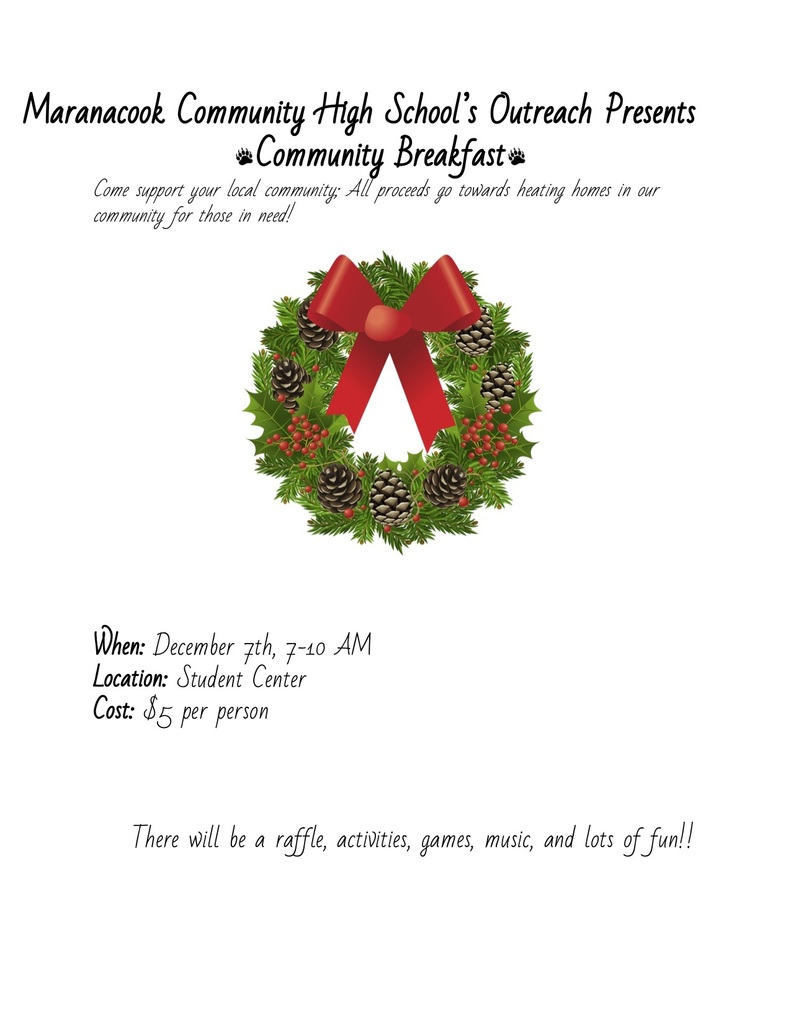 Tickets are sold out for the Maranacook High School production of Mamma Mia!

Students show their Black Bear pride by decorating the athletes lockers. We wish the girls & boys soccer teams, football & cross country teams well as they rally for the state titles. Teams play this Friday and Saturday.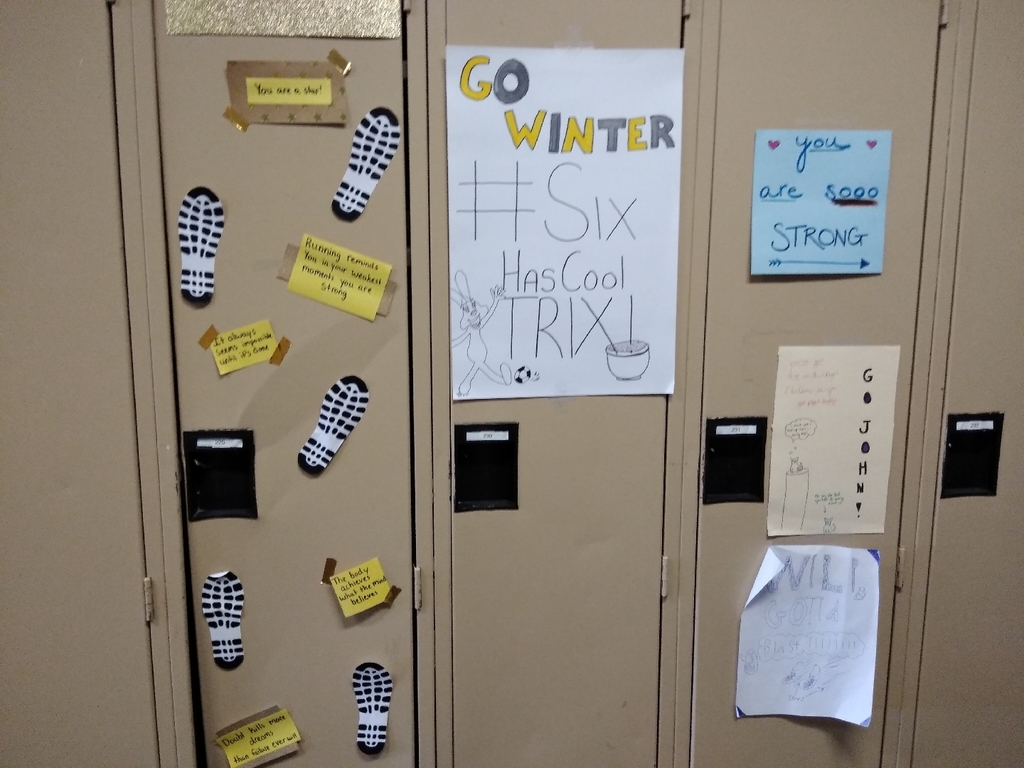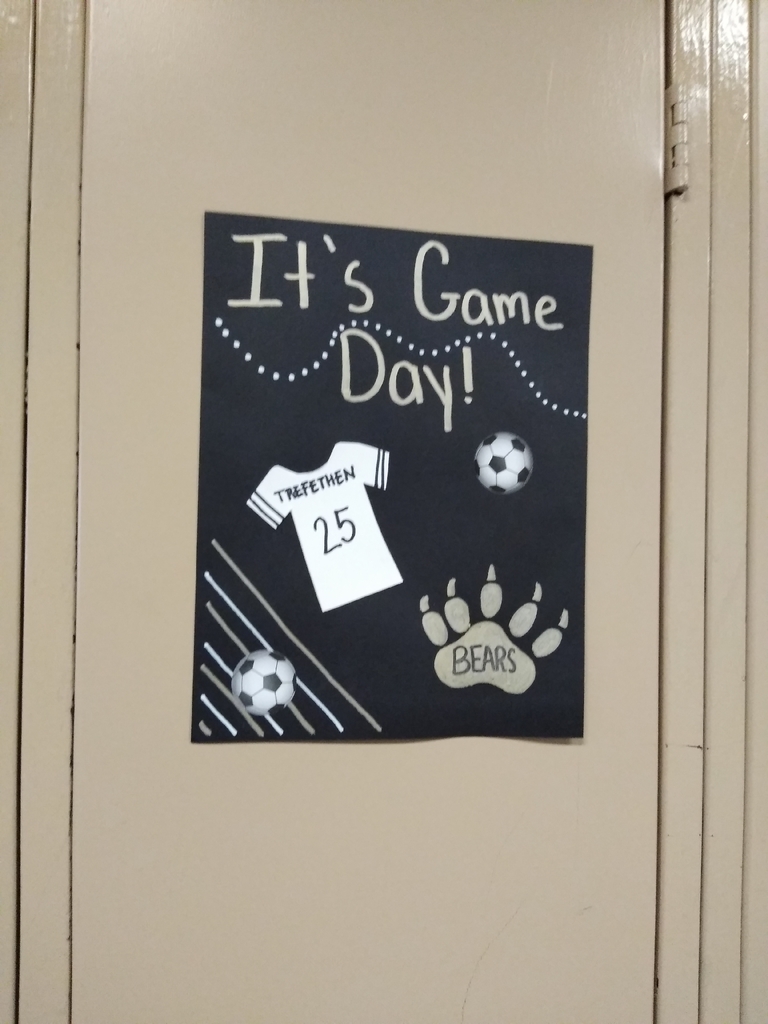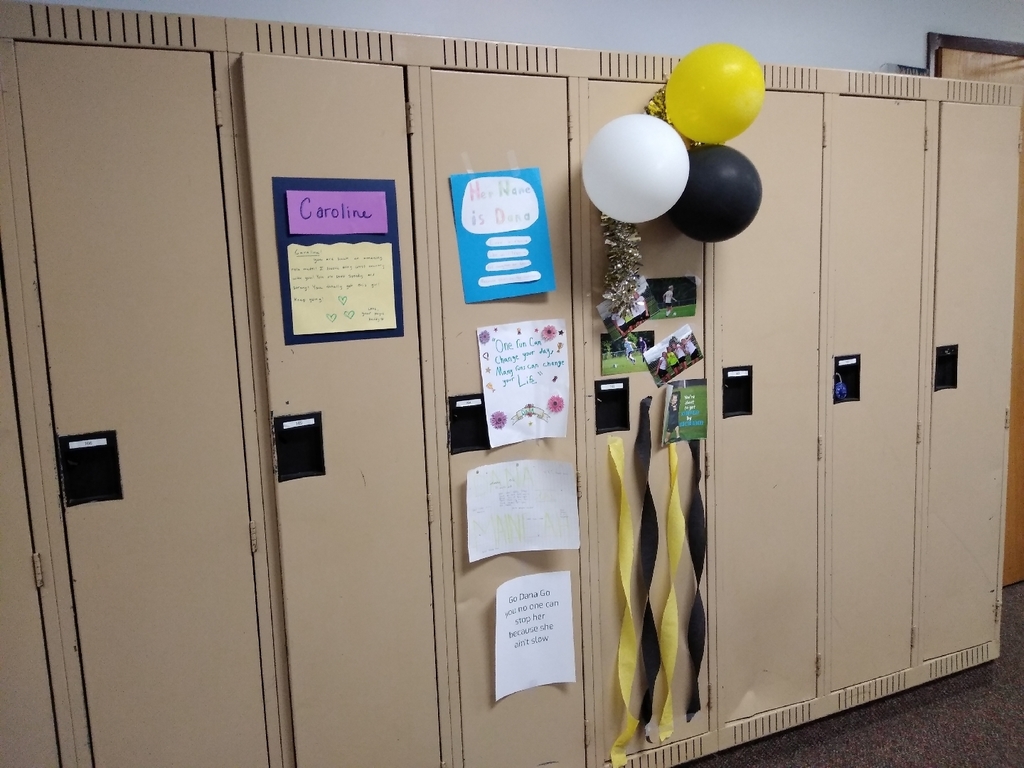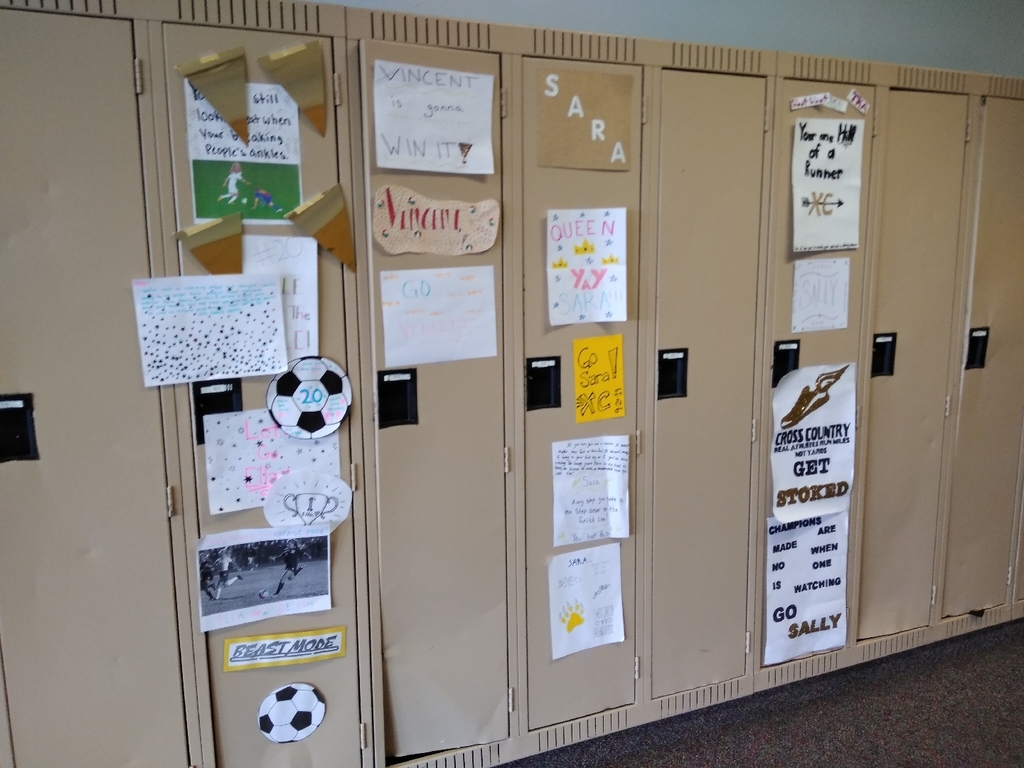 Students in Jeff Stockford and Mike Boyman's Boat Building class are learning how to use the CAD program V-Carve by online tutorials and direct instruction. The next step is to take their designs to the CNC router to create a 3-D object that they first created on the computer.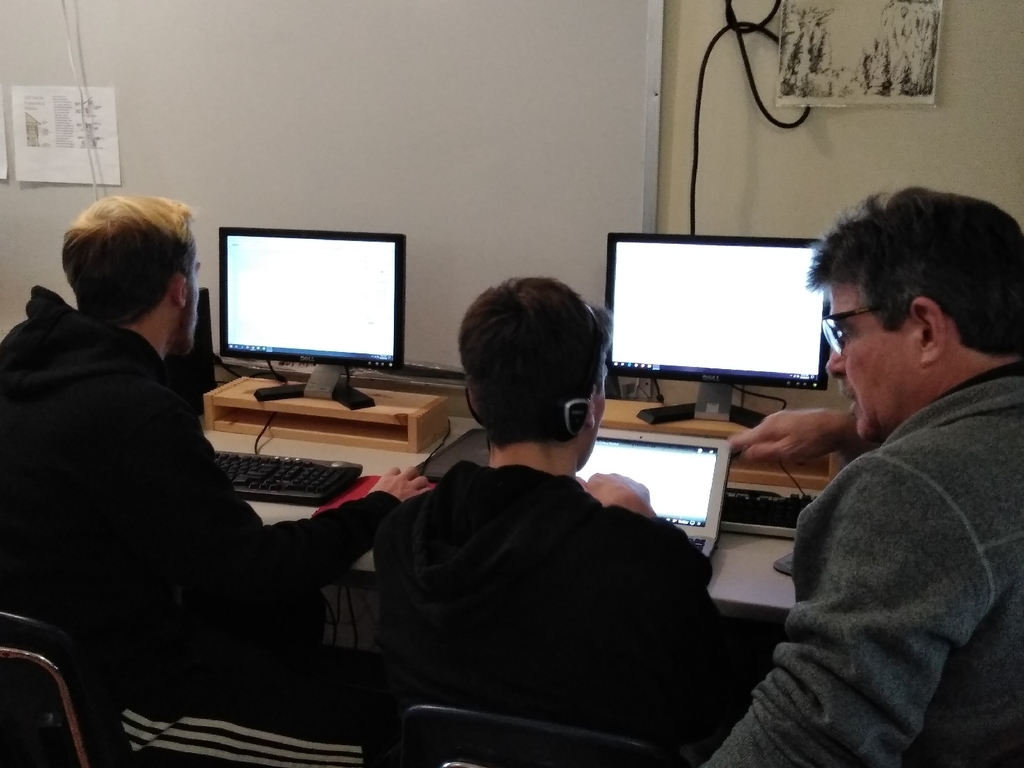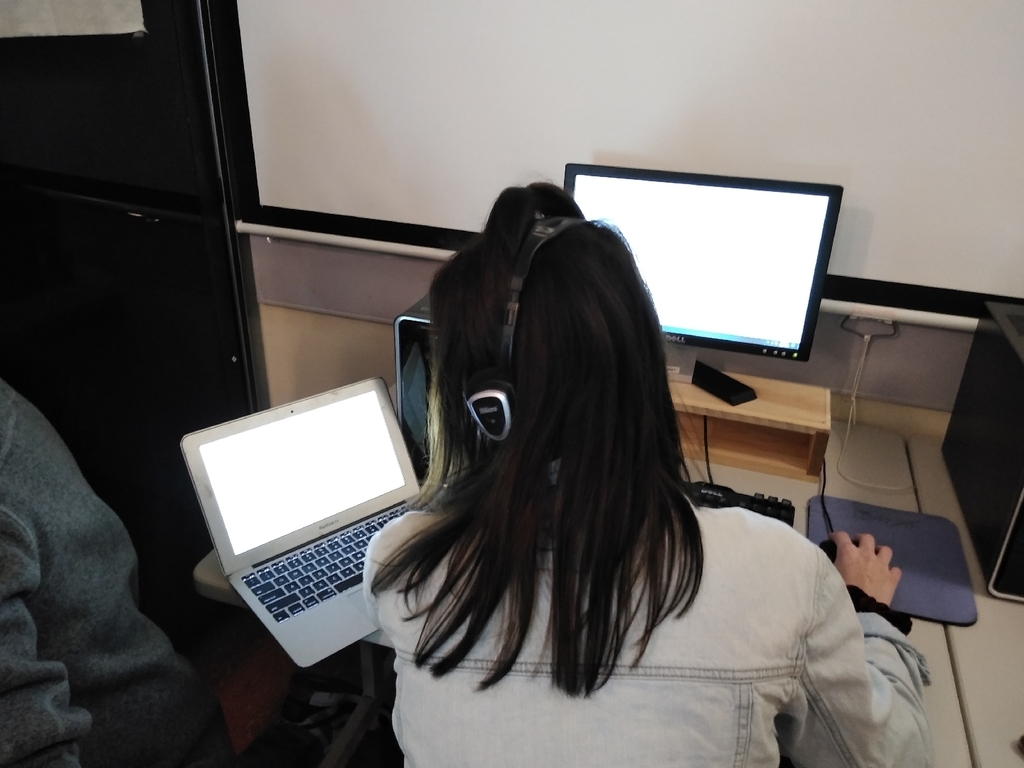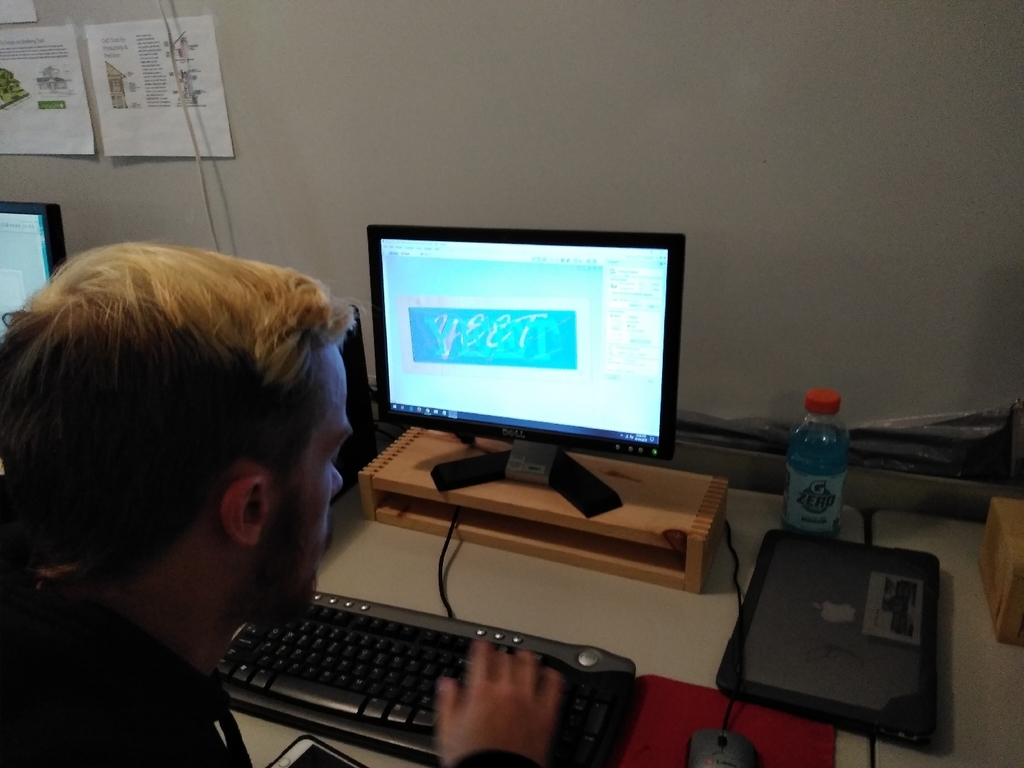 Prep for the fall season. Jill Watson's skills class carves pumpkins for Halloween, learns how to cook the seeds and see how the pumpkin shell can be used for pie or cookies.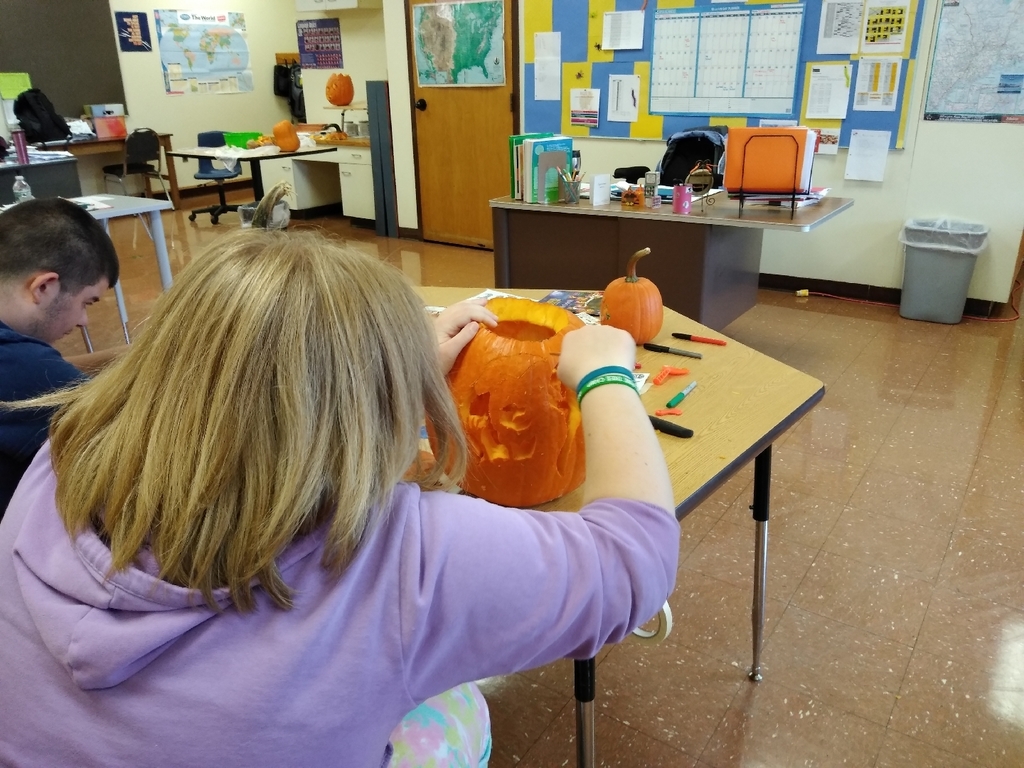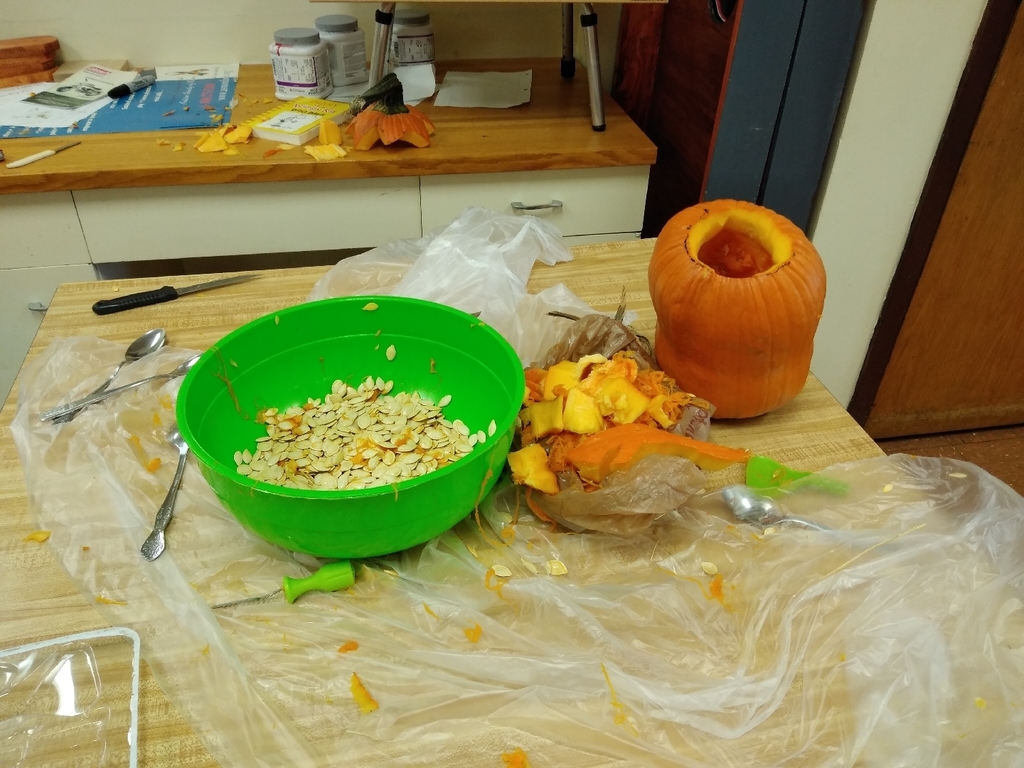 Tickets for Mamma Mia will be available on Tuesday, October 22nd @ maranacookmammamia.brownpapertickets.com Or by phone @ 1-800-838-3006 Tickets can be purchased up to 12 hours prior to performance time. $7 Students and Seniors $10 Adults Questions? Call Maranacook Theater Hotline @ 685-4923 X1014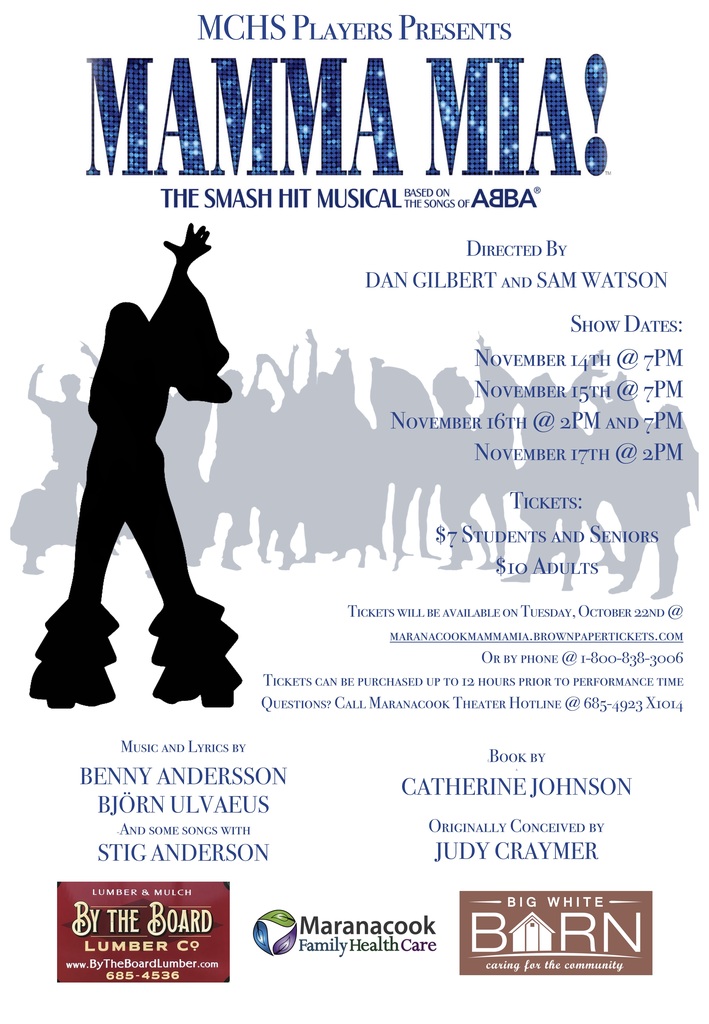 The MCHS gym will be closed from Nov. 2nd thru Nov. 15th. We are dismantling old bleachers and installing new ones. Sorry for any inconvenience this may cause. If you have any questions, please feel free to contact Shaun Drinkwater or Brant Remington.

MCS Shawn Roderick, graduate of Carrabec High School JMG program, and board member RSU38 visits Sam Smith's MCS JMG class to discuss how the JMG program helped him to be prepared for life beyond high school.