Just a reminder that bus times are approximate and that students should plan on 15 minutes leeway either way of the current listed time. If you have questions, please contact the Transportation Office at 685-3621 x1. Have a great day!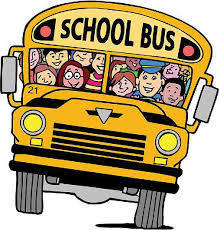 Due to paving, no traffic will be allowed in the circle at the High School and Middle School on Thursday, 8/22. Parking will be allowed in the lower parking lot, but there will be traffic delays.

Lasagna Dinner Fundraiser for the Class of 2022 Monday, August 26th from 5:30-8 pm at the Weathervane Restaurant in Readfield, ME. $10 per dinner. All proceeds go to the Maranacook Class of 2022.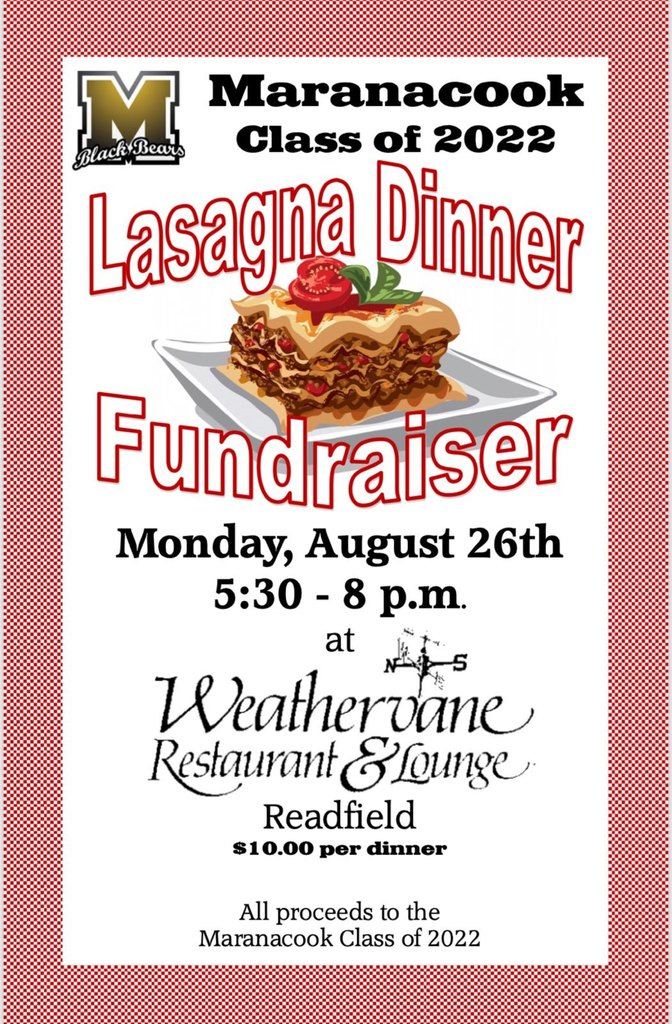 Pesticide Treatments on Maranacook Campus We are treating all sports infields and tennis courts plus fence lines with pesticide and will be closed from Friday, August 9th am until Sunday, August 11th 9:00 am.

MCS- 9th & 12th grade students start of school is Wednesday, August 28th!